Barent AVERCAMP
(Kampen, 1612 - 1679)
Winter landscape with skaters
Oil on panel, 44.5 × 60.5 cm
With monogram lower right: AV.DN. (ligature)
Barent Avercamp specialized in winter scenes, favoring depictions of frozen inlets that were filled with anecdotal details, such as people frolicking on the ice.  Here he depicts various figures skating, sledding and playing colf.
The painting belonged to members of the Russian aristocracy at the beginning of the 20th century, among others the Grand Duke Cyril (Kirill) Vladimirovich Romanov, a grandson of Tsar Alexander II.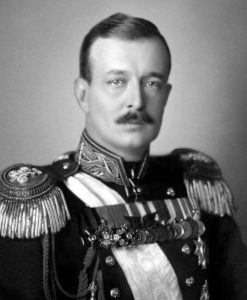 Provenance:
Collection of P. P. Volkoff, Leningrad
Collection of Mrs. N. Danzas, Leningrad, 1908–1909 (label verso)
Collection of S.K.H. Grand Duke Kyrill Wladimirowitsch Romanov (1876–1938), Leningrad
Collection of Romer Williams, Worcester 1925
With Bachstitz, The Hague
E. Rössler, Berlin
With Bachstitz, The Hague, 1935
With H. Maas, The Hague
Sale Sotheby's, London, 3.12.1969, Lot 19 (as Barent Avercamp)
Important private collection, Zurich, Switzerland
Bibliography:
Cornelis Hofstede de Groot, in: Monatshefte für Kunstwissenschaft 3, 1910, p. 118.
Cornelis Hofstede de Groot: Beschreibendes und kritisches Verzeichnis der Werke der hervorragendsten Holländischen Maler des XVII. Jahrhunderts, vol. VII, 1918, pp. 489–490, no. 527 (as perhaps by Avercamp, dated 1669 but produced 30 to 40 years earlier).
Willem Rudolf Juynboll, in: Oudheikundig Jaarboek 2, 1934, p. 149 (as Barent Avercamp).
Exhibitions:
St Petersburg 1908: Starye Gody, Imperial Society for the encouragement of art, 20.11.1908–12.1.1909, no. 425.