THE COMPLETE CATALOGUE OF NICHOLAS ROERICH PAINTINGS FROM MUSEUM AND MOST IMPORTANT PRIVATE ART COLLECTIONS
Set of albums of Nicholas Roerich's oeuvre in 2 volumes. Vol. 1 and 2 (English/Russian)
Vol.1 ISBN 978-5-89850-093-1 and Vol. 2 ISBN 978-5-89850-093-1
The first volume is subdivided into chapters according to subject areas, and is richly illustrated (735 plates). These are the works from the largest museums of Russia, the Nicholas Roerich Museum in New York, and museum and private collections of India and the USA. The second volume presents the painter's works from museums and private collections of the world, and contains 555 plates. The details of the paintings are given according to the author's lists, museum records, official letters and the results of examination by experts received from private collectors.
To order the art catalogue of Nicholas Roerich paintings contact us by email or via website contact form.
"Art Rules", exhibition's catalogue, Tallinn, 2015 (English)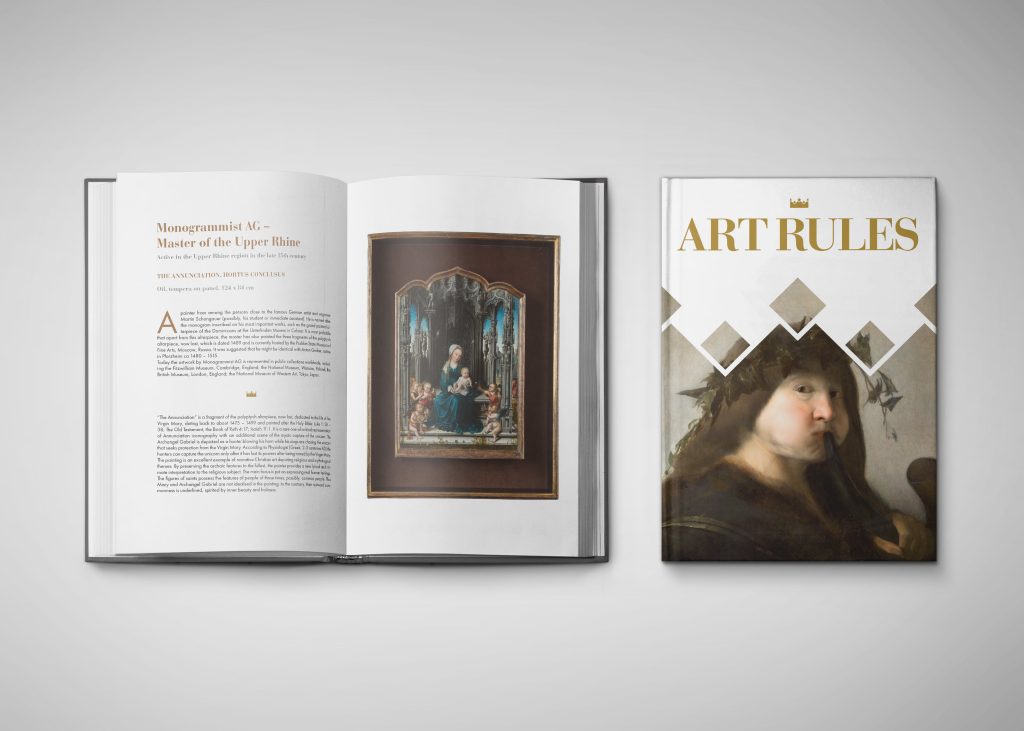 "Old masters" ("Старые мастера Живопись XVI-XVIII веков. Лучшее из частных собраний. Том 1"), Вадим Садков, Цюрих, 2013
Kunstberatung Zürich. Old masters and Modern art. Private treasures
Authors: Svetlana Zatyupa, Nadezhda Kaburneeva
2019
Pages: 92
The book is in English. The present catalogue is included the most significant paintings from a private collection, embracing the masterpieces by Giuseppe Arcimboldo, Lo Scheggia, Pieter Brueghel the Younger, Jan Brueghel the Elder, Jan Brueghel the Younger, Lucas Cranach the Elder, Lucas Cranach the Younger, Jan Massys, David Teniers the Younger, Jacob van Hulsdonck, Albrecht Durer, Frans Snyders, Tamara de Lempicka, Kazimir Malevich, Augusto Giacometti, Wassily Kandinsky, Nikolay Roerich, Pierre-Auguste Renoir, Salvador Dali, etc. The present book is divided into two large sections devoted to Old masters and Modern art.
Get in touch